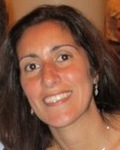 Robyn Longo's practice draws on a range of therapeutic approaches with a focus on helping clients develop increased understanding, effective coping skills, and positive self esteem. Everyday stressors, relationship issues, work and academic challenges, loss of a loved one; these events can affect us in many ways. Robyn views psychotherapy as being a collaborative process in which she can work with you to bolster strengths and facilitate change and growth. She integrates complementary methodologies and techniques to offer a personalized approach tailored to each client.
For nearly 20 years, Robyn has worked with individuals to assist them to reach their goals. She works with individuals dealing with depression, anxiety disorders, adjustment disorders, relationship issues, intellectual disabilities, as well as family members and caregivers of adults and children with intellectual disabilities. She works with children and adolescents with ADHD, defiant behavior, depression, anxiety, adjustment disorders, and intellectual disabilities.
Robyn's academic background is in psychological counseling, and her clinical experiences include the foster care system, both the private and New York City public school systems, Office of Persons with Developmental Disabilities (OPWDD) day programs and residences, and private practice.
Treatment Modalities include Cognitive Behavioral Therapy, Narrative, Interpersonal Therapy, Motivational Interviewing, Solution-Focused Brief Therapy (SFBT).
Licensure
NYS Licensed Mental Health Counselor
Certifications
NYS Certified Guidance Counselor
Elementary and Secondary
Education
Columbia University
Master of Education (M.Ed.), Counseling Psychology
Wagner College
Bachelor of Arts (B.A.), Psychology